Photos from the Orchard
In a rare 20 minutes of sunshine, I took the camera out to the orchard last Saturday to take some photos of the apple blossom.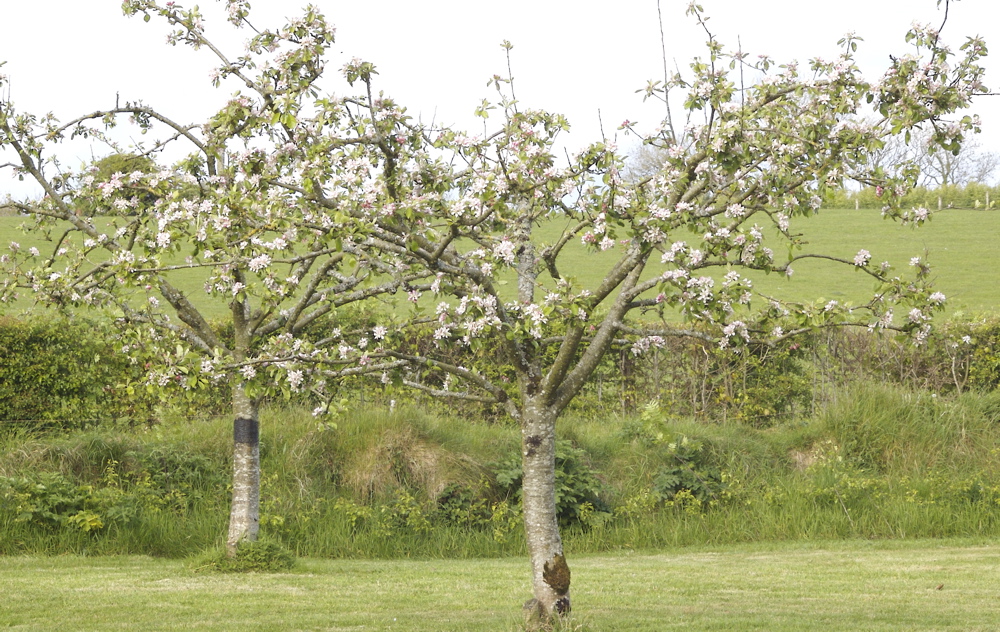 The two James Grieves were bursting with blossom, and were buzzing with honey bees and bumble bees!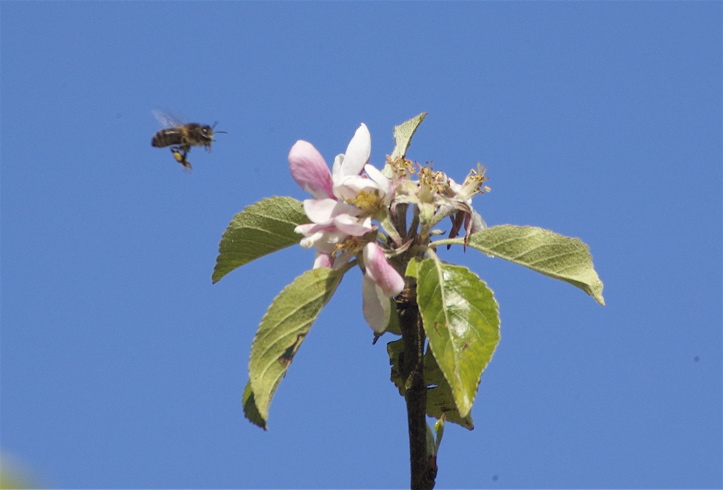 A rare sight this year, and I mean the blue sky not the bee! Our honey bees were taking full advantage,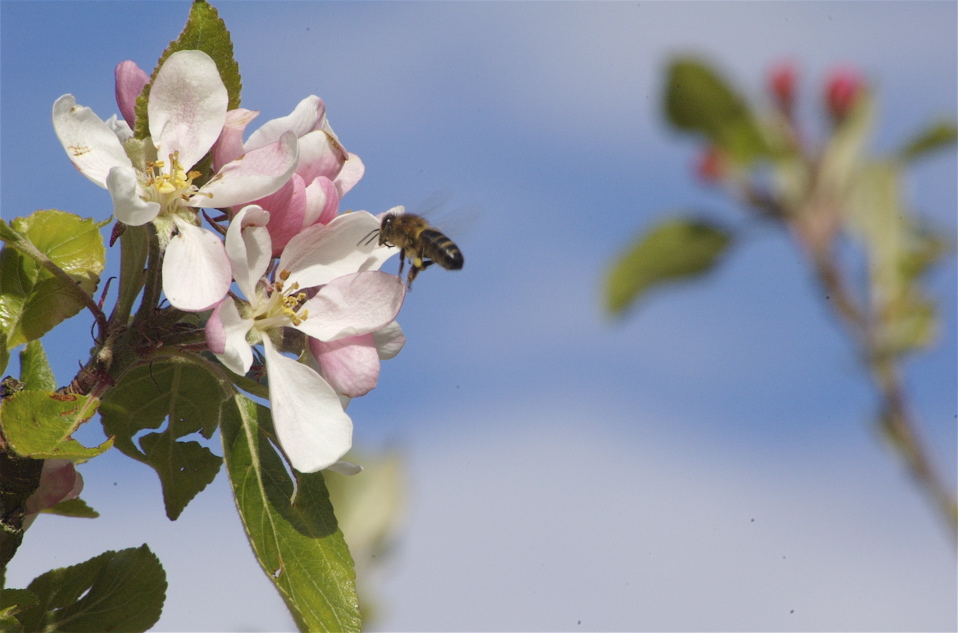 and were collecting pollen and nectar from the blossom.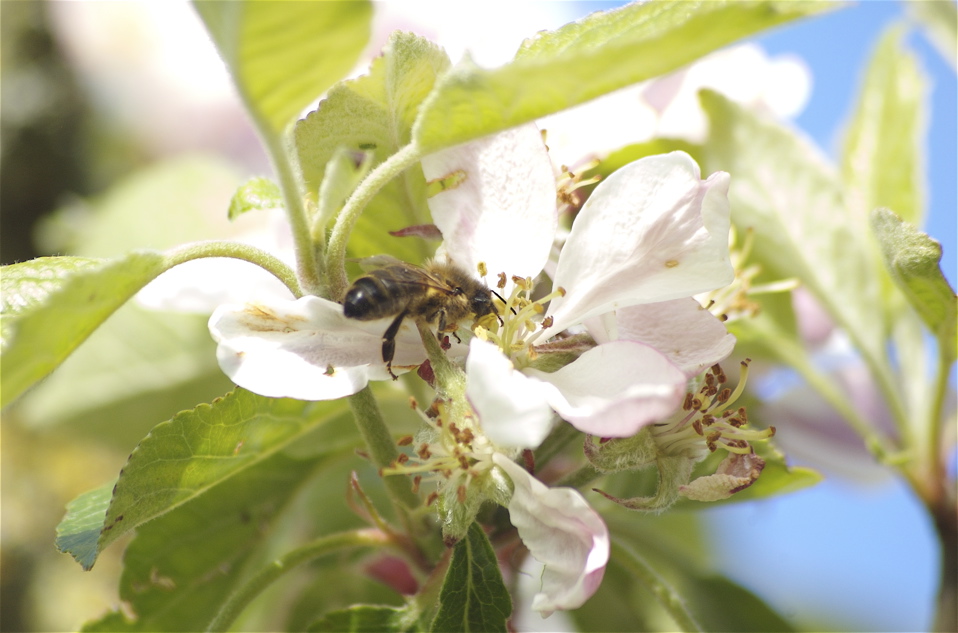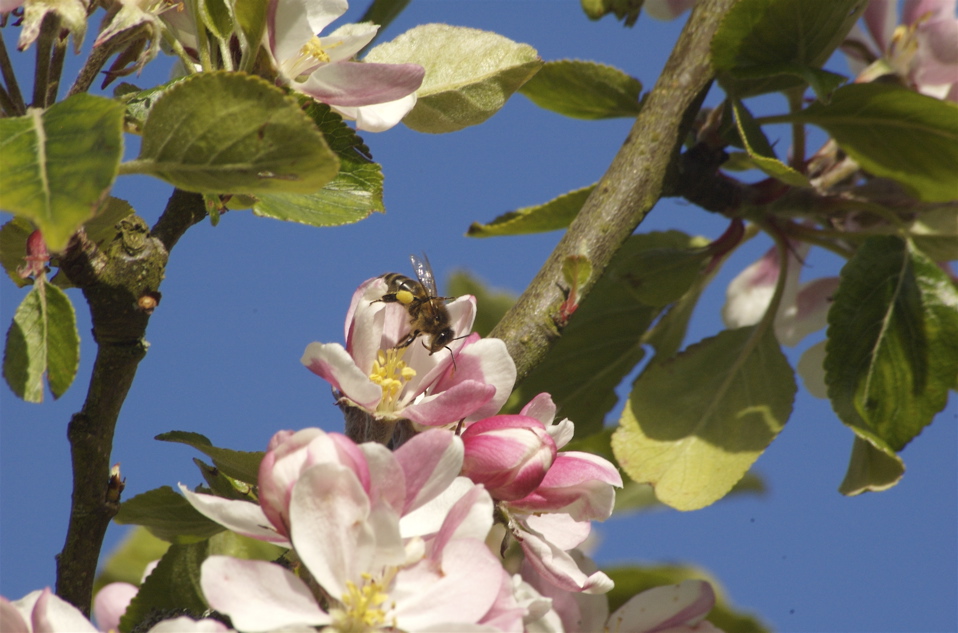 Notice the apple pollen on its back legs.
Pollen is the only protein available to bees and they can't rear brood without it.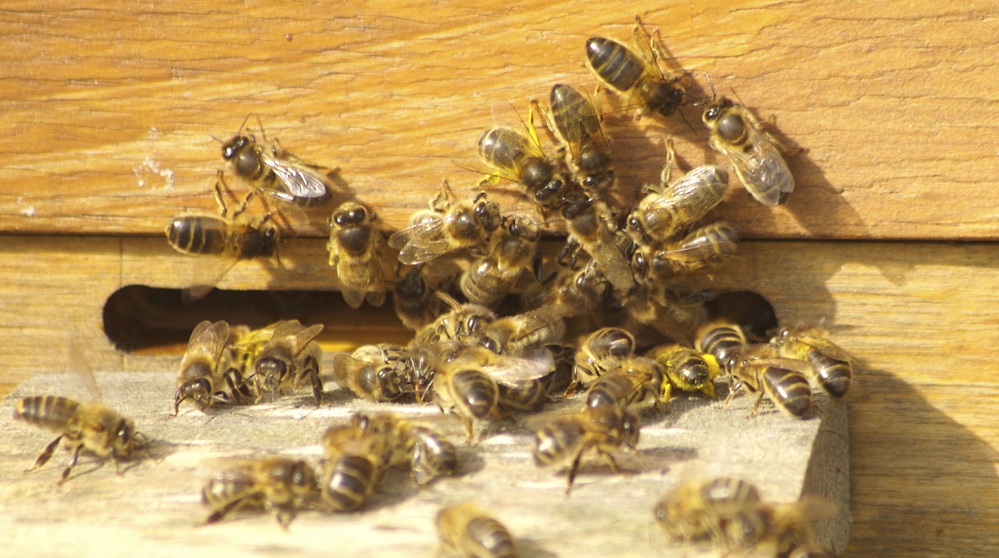 Once they're loaded up it's back to the hive with their precious cargo.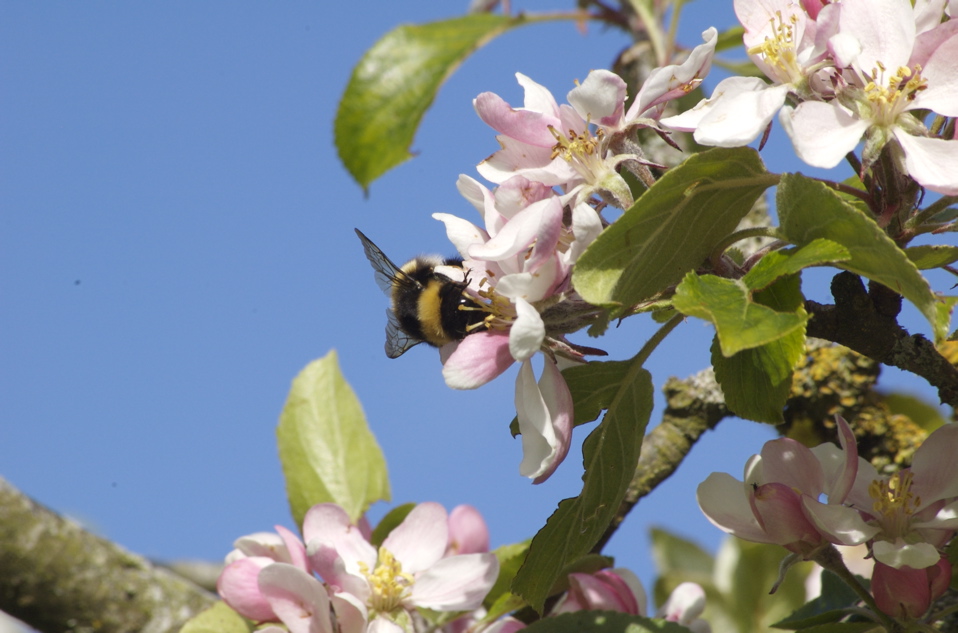 Not forgetting the humble bumble who was also busy in his work!